UK
Sharing 'deepfake' videos and 'downblouse' cleavage pictures could become illegal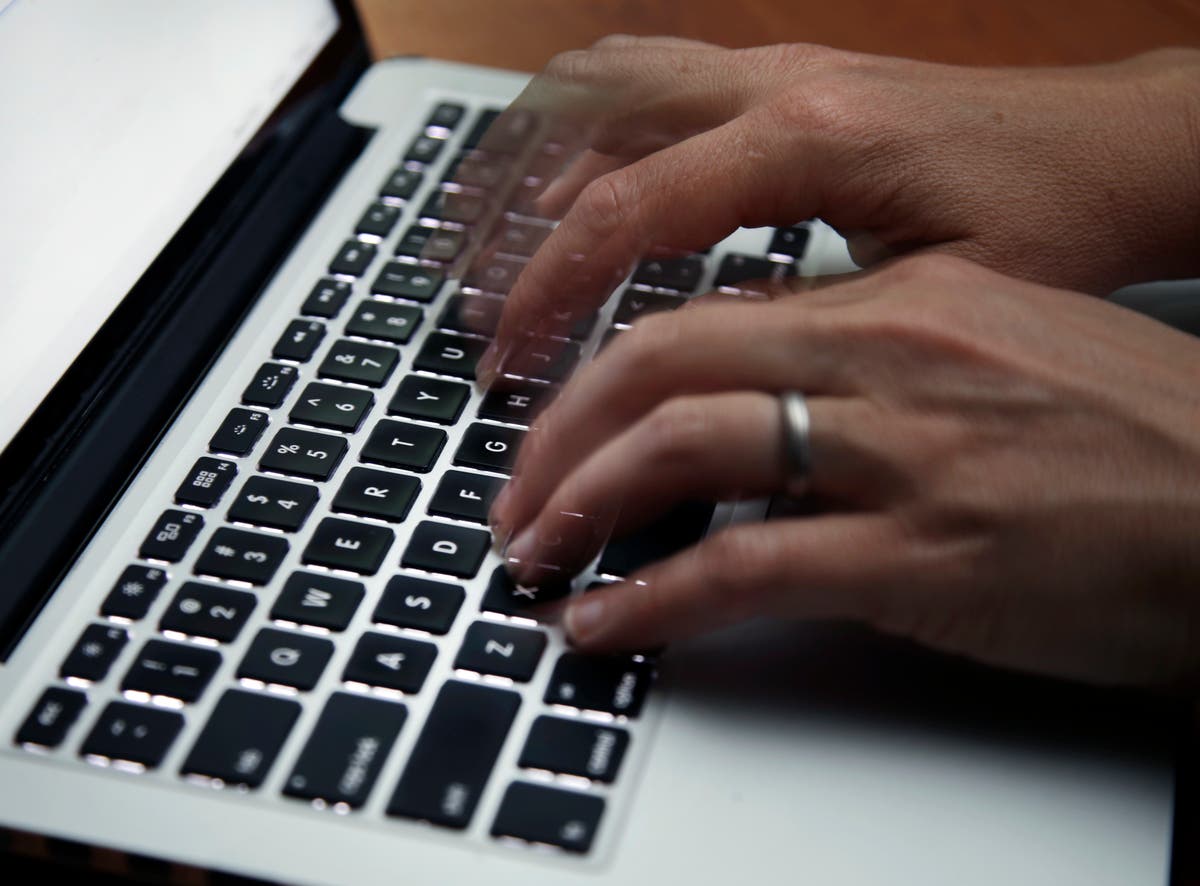 [ad_1]
Sharing "deepfake" footage or 'downblouse' images of a woman's cleavage without her consent could be made illegal.
The Law Commission is examining proposals to enhance protection for victims who have explicit images of themselves captured or shared without consent.
"Deepfake" refers to images or video footage that have been doctored to make a person appear to say something they have not or look different to reality – with them often appearing credible to many.
Many have sounded alarm bells about how "deepfakes" can mislead members of the public and research conducted last summer indicated 96 per cent of all deepfakes online are for porn, while women are targets in almost 100 per cent of cases.
Proposals published by the Law Commission also involve criminalising threats to share revenge porn and changes which would ensure automatic anonymity for survivors of intimate image abuse – as is currently the case for sexual offence victims.
The Law Commission noted capturing and leaking explicit images can have substantial and long-term effects on victims – with the repercussions potentially including anxiety, depression and post-traumatic stress disorder, as well as deteriorating physical health.
Such issues can lead to suffering financially as victims are forced to take time off work or retreat from social media which can in turn curb networking.
The commission, whose proposals are currently being consulted on, noted there have been reports of attempted suicide and self-harm in some instances – adding that the law has fallen behind these cybercrimes.
Professor Penney Lewis, criminal law commissioner at the Law Commission, said: "For victims, having their intimate images taken or shared without consent can be an incredibly damaging and humiliating experience. However, the law does not adequately protect victims from this behaviour and reform is clearly needed.
"Our proposals would reform the existing law and ensure that victims are given the protection they need."
The commission notes current laws are inconsistent – with upskirting, defined as the act of covertly filming or taking a picture under a person's skirt with no consent, a criminal offence whereas downblousing is not.
Gina Miller, whose campaigning made upskirting illegal, said: "During my time campaigning and lobbying for upskirting to be criminalised, I spent a significant amount of time with victims of intimate image abuse.
"Like me, they felt that their experience either wasn't understood, captured adequately in law or taken as seriously as it should be by the authorities. This shows a huge gap in our efforts to protect people.
"I support the Law Commission's approach to improving protections for victims of this abuse and encourage everyone to respond to this important consultation paper."
Julia Mulligan, Association of Police and Crime Commissioners Victims' co-lead and North Yorkshire Police, Fire and Crime Commissioner, said: "The Law Commission's recommendation to extend anonymity to all victims of intimate image abuse, including so-called revenge porn, is absolutely the right one.
"Changing the law will mean the system no longer causes pain and distress to those who it should be protecting. It will support victims not stigmatise them, is long overdue and now needs to happen as soon as possible."
Last month, The Independent revealed calls about threats to share intimate images to the UK's revenge porn helpline more than tripled between 2017 and 2020 – with around a fifth of all calls in the same time period coming from victims anxious about the practice.
Exclusive data showed between 2019 and 2010 specifically, calls to the government-funded phone line about threats to leak explicit photos or footage rose by 73 per cent, surging from 296 to 513 calls. The government has been urged to criminalise threats to share revenge porn via the domestic abuse bill by House of Lords peers and campaigners.
[ad_2]
Source link