UK
Bolsonaro tells Brazilians to 'stop whining' after daily record Covid death toll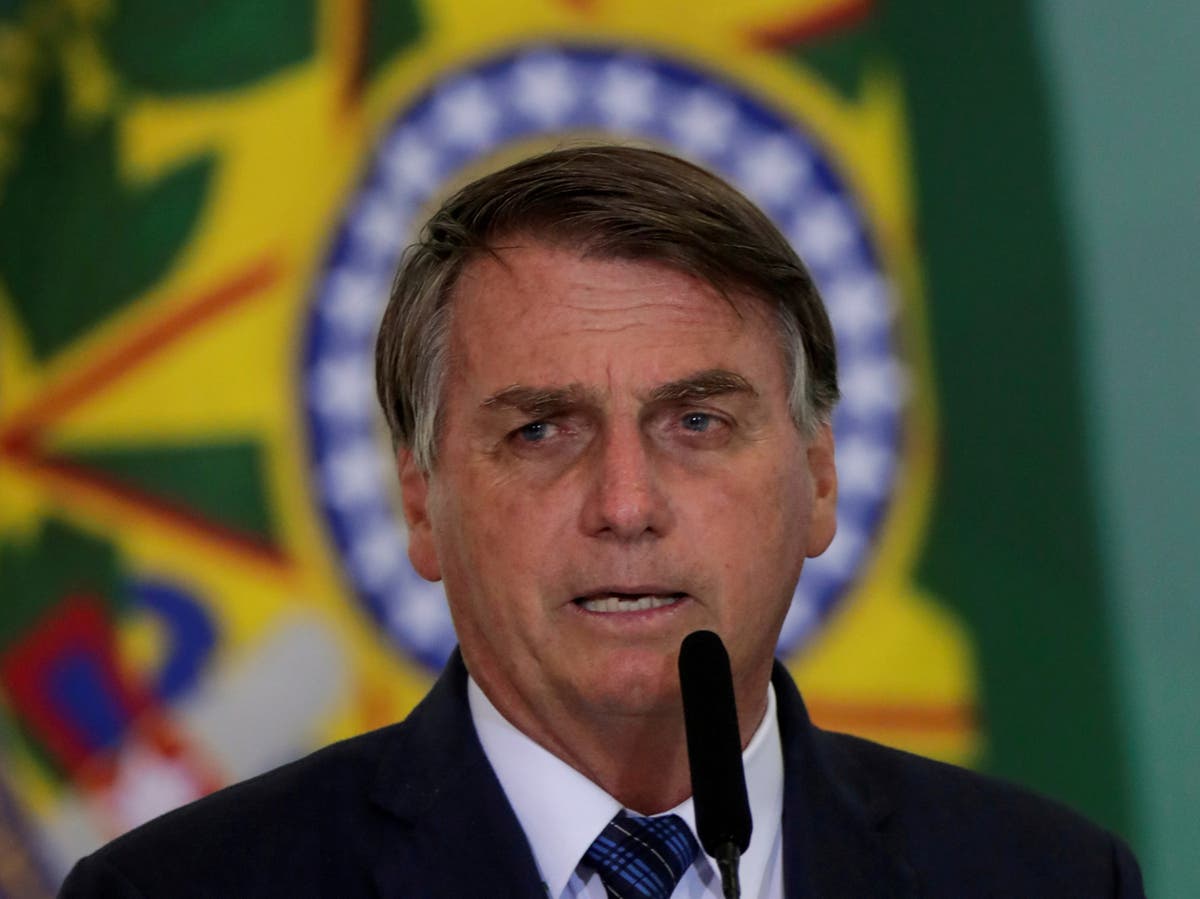 [ad_1]
Mr Bolsonaro said: "Stop whining. How long are you going to keep crying about it? How much longer will you stay at home and close everything?
"No one can stand it anymore. We regret the deaths, again, but we need a solution," he said at an event, according to the BBC.
The comments come as Brazil faces its worst phase of the pandemic yet while the country's health system is on the "verge of collapse."
On Thursday, Brazil saw its second-highest daily raise in cases on record, with a further 75,102 cases of coronavirus recorded. The daily death toll was 1,699, a slight decrease on Wednesday's record 1,910.
Overall, Brazil has recorded the second-highest death toll in the world, with more than 260,000 Covid-19 deaths. 
The recent surge in cases has been attributed to the spread of a highly contagious variant thought to have originated in the Amazon city of Manaus.
Mr Bolsonaro has consistently prioritised the economy and has criticised restrictions and quarantine measures introduced by governors in Brazil. 
In recent days, São Paulo state declared a "code red" situation, ordering non-essential businesses closed for two weeks starting Saturday.
Following this, Rio de Janeiro announced restrictions requiring all bars and restaurants to shut early and suspend commercial activity on the city's famed beaches for one week from Friday. 
Governors announced they would buy vaccines directly from manufacturers together rather than wait for the federal government to deliver them. Brazil's vaccine roll-out is lagging and less than 3.5 per cent of the population have had at least one shot.
Frustrated, São Paulo's governor, João Doria, called President Bolsonaro "crazy" for attacking "governors and mayors who want to buy vaccines and help the country to end this pandemic".
He said: "How can we face the problem, seeing people die every day? The health system in Brazil is on the verge of collapse."
[ad_2]
Source link