UK
Biden denies rise in migrants is because of him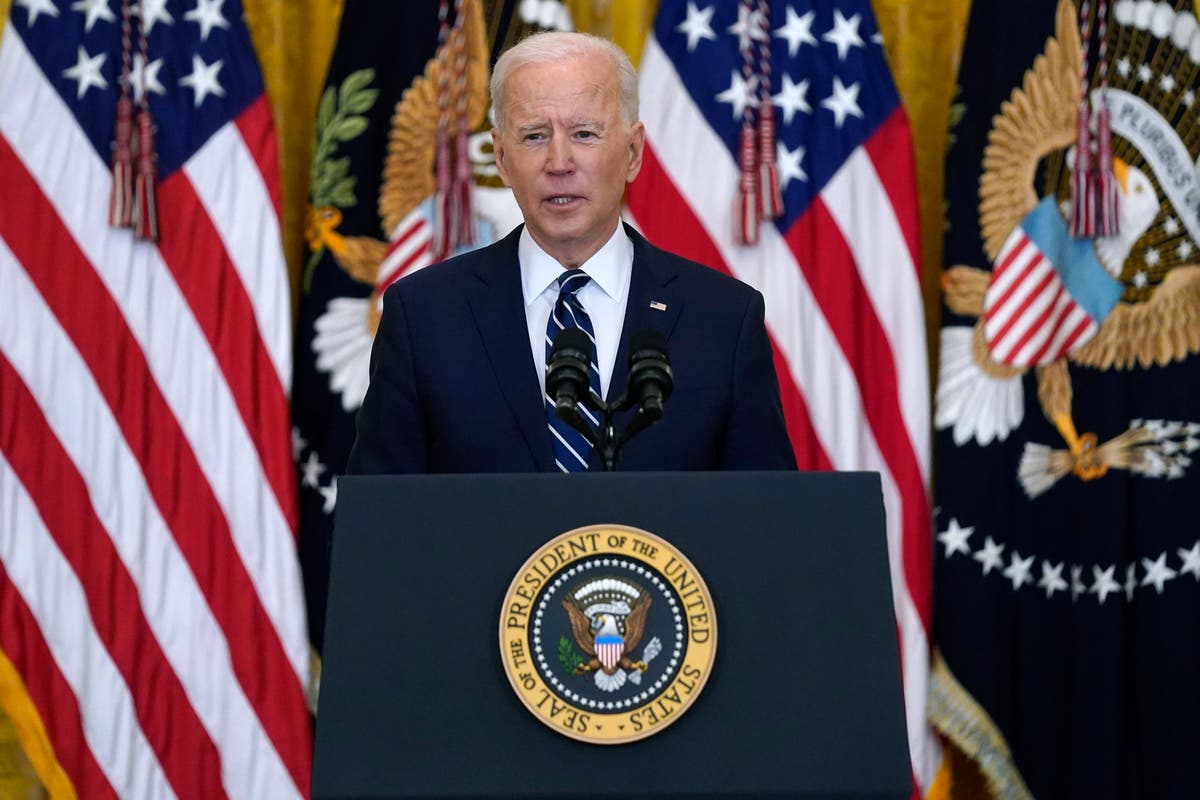 President Joe Biden has pushed back against the narrative that his administration was effectively to blame for an uptick in migrant crossings along the US-Mexico border following his electoral victory.
Speaking to reporters on Thursday during his first press conference since assuming the Oval Office, the president noted border crossings have regularly risen for years during the winter months, when migrants are most likely to survive the arduous journey to the southern border. 
"I guess I should be flattered people are coming because I'm the nice guy, that's the reason it's happening, that I'm a decent man, or however it's phrased. That's why they're coming, Biden's a good guy," Mr Biden said. "I'd like to think [it's because] I'm a nice guy, but it's not."
The president pointed to domestic issues and international crises as the reasons for annual migration from Latin America to the US, rather than the transition of power between him and his predecessor, former president Donald Trump, who critics said used deterrent strategies throughout the region to prevent illegal crossings, including the controversial zero tolerance policy, which began the systematic separation of families along the border. 
"It's because of earthquakes, floods, it's because of a lack of food," Mr Biden later continued. "It's because of gang violence."
The rate of migration continued to increase under Mr Trump despite his pledge to reduce the number of illegal crossings, while apprehensions along the US-Mexico border reached their highest levels in 12 years. 
Read more:
Mr Biden has vowed to build a new approach to the US immigration system which his administration has described as a "more compassionate" agenda than that of his predecessor. 
He also told reporters that no previous administration had refused care and shelter to children coming over from Mexico besides that of his predecessor.
On Thursday, Mr Biden said he selected Vice President Kamala Harris to lead diplomatic efforts with Mexico, Honduras, Guatemala and El Salvador aimed at stemming the migration flow.
The press conference was a wide-ranging event that ran over an hour and touched on numerous issues, including the coronavirus pandemic and resulting economic decline. After reaching his initial goal of administering 100 million vaccination shots in his first 100 days in office was reached last week, 42 days ahead of schedule, the president said he would double his goal to 200 million.
Related: Biden says he expects to run again in 2024
"I know it's ambitious, twice our original goal, but no other country in the world has even come close," Mr Biden said.
He also claimed economic progress with the news that the number of people claiming unemployment insurance had dropped significantly.
"There are still too many Americans out of work, too many families hurting and still a lot of work to do. But I can say to the American people: Help is here and hope is on the way," he said.
The president called for Republicans to help him move forward with his agenda or "continue the politics of division" as he takes on issues like gun control, climate change and immigration reform.
"All I know is I was hired to solve problems, not create divisions," he said.
Reuters contributed to this report
Source link